It came upon a midnight clear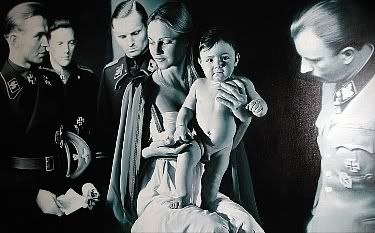 Gottfried Helnwein, "Epiphany I: Adoration of the Magi"
Blogging has been suspended until the new year to accommodate the seasonal influx of illness and spiritual anguish. But there's always fresh meat on the
discussion board
.
"Life is a hideous thing, and from the background behind what we know of it peer daemoniacal hints of truth which make it a thousandfold more hideous."
And a Merry Christmas to you, too, Mr Lovecraft.
Note:
I closed comments last night because my identity was being hoaxed by two blogger accounts fraudulently created in my name. I'm reopening comments now, with the notice that
l will not
be posting further to them (I've since made an exception, and commented at Dec 22 09:17:00 AM), and the warning that if I am hoaxed again the accounts
will be
traced and complaints
will be
filed.